Welcome to Wizards! We are specialists in data protection, providing effective tools for detecting, anonymizing, and retaining personal data. Our services ensure full compliance with GDPR in terms of personal data protection.
We have 25 years of experience in creating systems for handling sensitive data across various sectors. We utilize cutting-edge technologies such as big data and machine learning. As committed developers and co-owners of the company, we understand the challenges related to GDPR compliance. We want to relieve other specialists from these challenges. This allows them to focus on their own tasks.
f you are looking for tools to manage personal and sensitive data, please contact us. Let's schedule a conversation. It's the first step to ensure your company can avoid potential fines. Contact us today.
Understand the Consequences of Violating GDPR
Understand the Consequences of Violating GDPR: Non-compliance with Rules such as Improper Data Retention or Incorrect Anonymization Can Lead to Administrative Sanctions and Financial Penalties.
In accordance with Article 83(5) of the GDPR, violations of the provisions concerning general principles, such as retention or minimization, may result in the imposition of a monetary penalty of up to 20,000,000 EUR or, for enterprises, up to 4% of the total global annual turnover of the previous fiscal year. In the case of both amounts, the higher one applies.
The key aspects of data processing are multifaceted. They include compliance with the law, fairness, and transparency. Purpose limitation and data minimization are also vital. Additionally, accuracy and security are crucial, encompassing aspects such as confidentiality, integrity, and availability. It is also essential to consider the rights, such as deletion or copying of data, and the responsibility for processing.
Check our tools
By choosing Wizards, you protect your company from potentially massive costs arising from GDPR violations. This can be illustrated by the example of British Airways, which was fined 204 million euros for personal data breaches in 2019. Through our collaboration, you can be assured of the safety of your finances, business, employees, and customers.
With Wizards, you'll ensure GDPR compliance, protect your company from costly penalties associated with regulation breaches, and safeguard not only your finances but also your business, employees, and customers.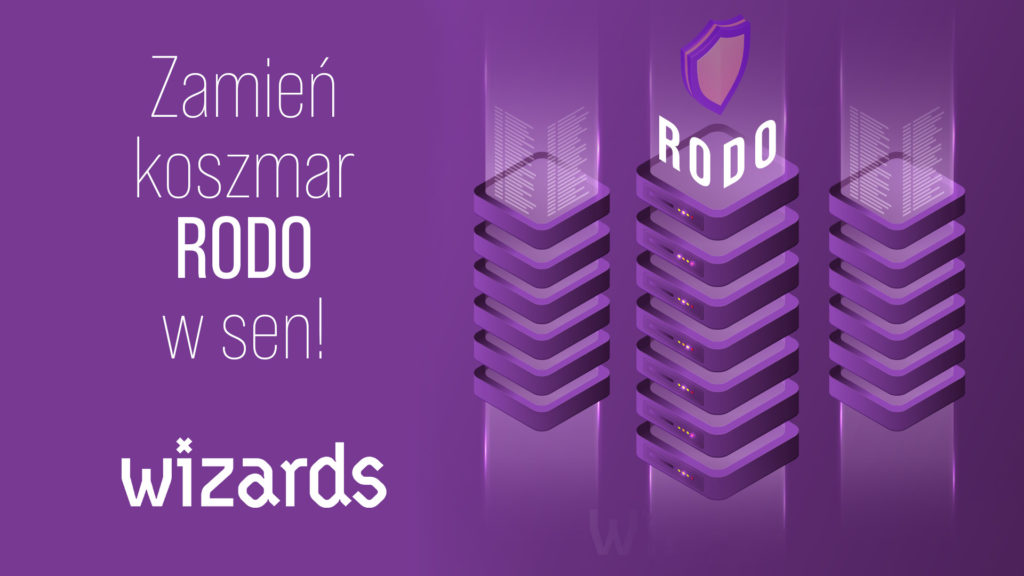 Practical Application of Our Tools
Our tools have real-world applications that translate into the daily functioning of companies. Below, we present specific examples.
Detecto. A telecommunications company was using an advanced ERP solution from one of the leading providers. During an audit, IT had to locate places within the ERP system where personal data were stored. Detecto from Wizards scanned the system's databases and provided a report with the locations of personal and financial data.
Revelio. In an insurance company, despite using various security tools, there was a leak of customer data and financial information. Revelio helped identify over 1000 files containing more than 100 customer names along with bank account numbers, gathered in the SharePoint repository and on personal computers.
Nocturno. A client was using 20 different IT systems. To handle this complexity, Wizards Nocturno automated the process of creating test and development environments. During this creation, the system ensured that personal and sensitive data were anonymized. Moreover, this anonymization did not affect the qualitative and quantitative parameters of the data. As a result, it allowed for secure testing and software development.
Oblivio. A public institution was processing the data of its employees. Oblivio helped identify which data should be deleted in accordance with data retention regulations. The tool also took care of the anonymization of employee data that needed to be removed from the human resources systems.
Would you like to learn more about the practical applications of our tools? Contact us for a conversation. We have dozens of other examples!
Collaboration Models
Secure your business with one move. Discover our collaboration options and schedule a conversation to safeguard your enterprise.
Collaboration Options:
Detecto – Identification of personal data in three selected databases for 10,000 PLN.
Revelio – Identification of personal data in shared resource files (up to 100,000 files) for 10,000 PLN.
Oblivio – Information on the quantity of personal data subject to retention, stored in your database (applies to 1 process, max 3 systems) for 10,000 PLN.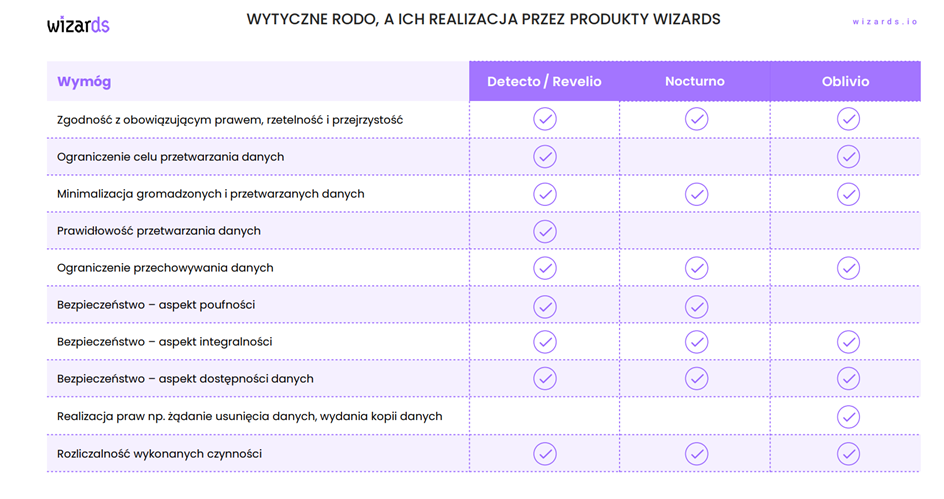 We offer one-time use options or subscriptions for a period of a month or a year.
With us, it's worth it!
RODO regulations can be difficult to understand and implement. At Wizards, we focus on accessibility and effectiveness. Our tools, Detecto, Revelio, Nocturno, and Oblivio, tailored to your needs, provide efficient personal data management and full compliance with GDPR.
Don't let the fear of GDPR hinder your company's growth. With us, you gain confidence and security, enabling you to focus on what's most important – your business. So choose Wizards, choose the only proper protection. Then schedule a conversation with us today and safeguard your company from the consequences of GDPR violations.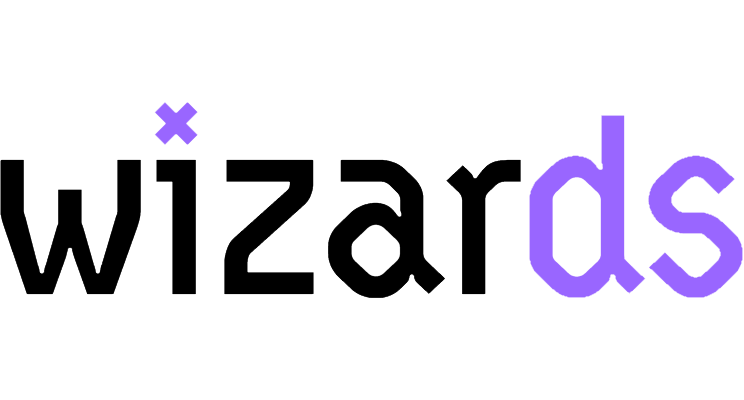 Soon it will be twenty years since I joined the world of IT. During this time, I have observed how the environment has changed, how development processes have developed and what new tools have been used. Over time, many processes, including repetitive tasks, were automated. Companies implemented Continuous Integration and Continuous Delivery. All of this change has been motivated by a single thought: let software developers focus on system and business development.
Enter GDPR
The entry of GDPR into life shook the IT world and changed the rules of the game. The development process became more complicated and operating on personal data became a big risk that had to be addressed. Working in a software house, we saw these issues clearly because they occurred in each of our projects. In theory, we were prepared for GDPR. We completed the appropriate courses and the company was armed with documents and records. In practice, it turned out that legal restrictions and the uncertainty associated with the entry of this regulation into force impacted our everyday work. Gone was my dream of unhindered development, where we could focus solely on producing quality software.
Shortly after the appearance of GDPR regulations, we started looking for available solutions. The tools that we were able to find did not meet our project needs because every day we developed entire integrated ecosystems created in various technologies that exchanged personal data. I felt as if I had travelled two decades backwards in time.
Change of status quo
Ultimately, a group of people in the company emerged that set themselves the goal of changing the status quo. We knew what was required and how our plan could be implemented. We had never faced such a challenge before. Together, however, we managed to create a set of tools that ended up being a Godsend for us.
Anonymization of data
We started by anonymizing data in test environments. We created a tool that was able to handle many applications at once, taking into account the specificity of Polish law, and do its work efficiently.
The created solution was to support all of our projects, so high configurability and the ability to adapt to various requirements was the priority. We included anonymization in Continuous Integration processes and quickly implemented them in our projects. It turned out that the most painful aspects of GDPR are now handled automatically and no longer cause sleepless nights to the development team.
Retention of personal data
The next step was the retention of personal data, which is necessary in almost every system. Taking care of this aspect in a single application is easy. Performing data retention in ten integrated systems is much more difficult, and in a hundred – virtually impossible. It was clear to us that we did not want to repeat the same functionality in all systems that we produce. This is how another tool was born, relieving us of this burden.
Everything was back on track, just as I had dreamed. Fortunately, GDPR turned out to be only a bump on the road in our projects.
Wizards
With all of this in mind, we founded a startup. We came to the conclusion that the problems we had been dealing with were being experienced by many development teams, and we now had the ready solution.
That is why we decided to create Nocturno and Oblivio, about which you will be able to read more soon on our company profile.
Artur Żórawski, Founder & CTO of Wizards